I am so thankful to have had the opportunity to work in various capacities with all of these phenomenal women. Here's a bit about what they had to say about the experience.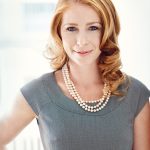 Before I participated in Char's Self-Care for Busy Moms e-course, I had no clue how to begin battling my feelings of overwhelm in my life. After taking this course, now I confidently show up energized to give my best to the people I love the most.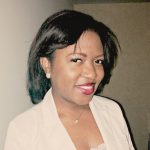 Char is a phenomenal coach and I am truly blessed to have known her for the past year. She does an excellence job of motivating and connecting women of diverse background and experiences, through various means either in person or virtually, and encourages them to always strive to be the best version of oneself in every aspect of life. She is a great listener, non judgmental, very warm and caring, encouraging coach, a suave business woman and a great event planner. For these reasons, I would gladly recommend her as a leader and mentor and coach to other women.
Kayosan Swaby
Customer Service Support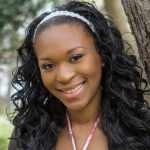 Char is an insightful, hard working, and dedicated life coach! I have lots of ideas in my head and she helps to keep me on track when I'm stretching myself too thin! I would recommended her coaching services wholeheartedly! Can say enough good things about this inspiring woman!
Alison Coombs
Holistic Coach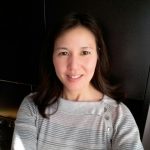 Char uses her listening skills to sort out ideas and thoughts that have come through my mind. She's helped me make sense of these idea generations, then further explored deeper intentions of my intuition. She has geared me to view my situation in a different, more positive light. I would definitely recommend her as a coach.
Lisa Lee Tucker
Interior Design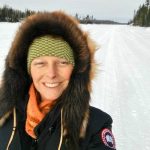 Char has a warm, calming presence that immediately puts one at ease. When I felt unsure she encouraged me, pointing to my strengths in a way that made me feel like I was a walking billboard of confidence & resilience, so that I could only embody what she saw in me. Char has grace. She is humble and willing to put others in the spotlight, yet she's capable & reliable so that one knows she may be depended upon. In this way, I felt fully supported because I knew that I wouldn't be undermined. I also knew that I wouldn't be alone or overburdened. My only wish is that we lived in the same region so that we could connect in person one-on-one. I highly recommend Char as a person who can offer encouragement, guidance and insights.
Kristin Dunn
Creative Genius @ Okpik Designs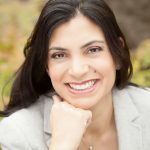 Char is a natural leader and has been a positive influence in my personal life and business. She highlights the best of your talents. She encourages and coaches you to use your innate skills in your daily activities, to keep growing as a person and to strive to do and be your very best.  She has this wonderful ability of connecting people, at the right time, and after that marvellous things start to happened. I would highly recommend Char as a self-care coach to anyone. It is a pleasure to work with her.
Rossana Olivares
Real Estate Agent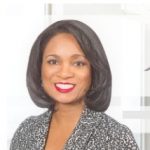 Char's passion for helping others, be the best they can be, is what I admire most about her.  Maintaining balance for most of us is a challenge, but Char makes it look like a walk in the park on a Sunday afternoon.  If I had to describe her in 1 word it would be POSITIVE. The glass is always half full with Char and full of colour! She has stretched my overall attitude to a higher elevation for which I am grateful for.  As she mentors & coaches others, she also continues to personally grow as she takes on new challenges. Her attitude is confident & tenacious but intuitively sensitive in her approach. I am proud to recommend her coaching services to anyone. 
Jackie Green
Real Estate Representative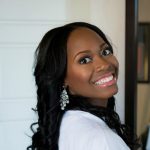 Char has been a mentor of mine for over 15 years and has always offered me encouragement and support. She has been like a cheerleader and life coach rolled into one amazing package. From major life decisions, to deeply personal family issues, Char has helped to guide me through it all with grace and compassion. The way that she lives her life, with such authenticity and integrity is an absolute inspiration. She always takes time to listen attentively when I require her services. Char is someone I can trust with my hopes, aspirations and fears. I am a better woman for having had her influence and encouragement in my life. I would, without question, strongly recommend Char to anyone who needs coaching and a wise, listening ear.
Shari Gail Harvey
High School Teacher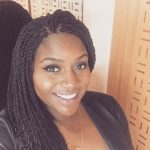 "Char is an amazing coach. She always encourages me to be the best version of myself and truly wants the best for me. She creates a safe space where I feel comfortable discussing my problems with her and works with me to come to a solution. She holds me accountable and encourages to accomplish my goals. Her positivity makes talking to her very easy. I have the utmost respect for her and am very blessed to have her in my life."
Dianne Briggs
Human Resources Specialist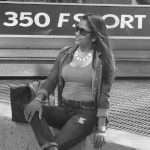 Char has inspired me in so many ways! Her guidance and and passionate spirit has awaken me to a whole new level. I am so much more aware of who I am, she taught me how important self-care truly is! I did healthy living coaching with Char and it was just phenomenal.  I watched myself transform into a woman who feels like I can now take on the world! Because of her, I now look at food as medicine and I am much more cautious about what I feed my body. I will always remember her encouraging words to me, "you got this hon!"  Char, thank you so much for all you do and please continue to inspire and bring awareness to people about how important their mindset, health and well being is, in order to have a happy, healthy and balanced life. 
Remona Sumdat
Hospitality Specialist