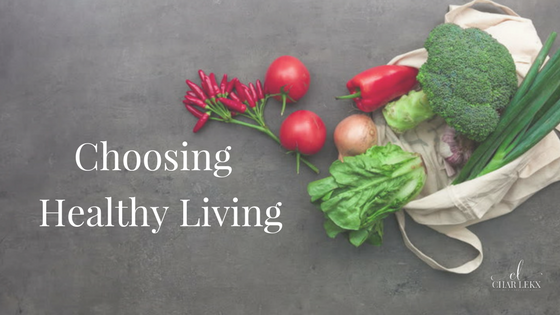 Anyone who knows me knows that I'm a total foodie.  I love the smells, textures and taste of good, hearty food. About two years ago, a friend of mine mentioned she was doing a healthy living challenge. To be honest, I was not interested, after all, I love my food way too much for that sort of commitment.  However, after listening to her experience, I decided to give it a go. Here's what she said that shifted my perspective enough to start choosing healthy living. She mentioned how she was feeling sluggish, tired and had low energy and how this meal plan helped her to turn that around. She was now a woman who felt energized, alert and focused. I was like, 'girl, you need to tell me more!' She shared a bit about her weight loss and how that was an added bonus. After saying goodbye, I decided to do some research on my own. What I subsequently learned, made me want to try it out for myself.
"She was feeling sluggish, tired and had low energy and this meal plan helped her to turn that around." [Tweet this]
Was it easy to do? Not at all, I had to cut out foods like gluten, dairy, soy, alcohol, refined sugars, peanuts, caffeine etc. What I incorporated into my meals instead, was way more vegetables, fruits, lean meats, poultry, fish and healthy fats. I involved my whole family and presented it as a 'healthy living adventure'. Fortunately for me, they were happy to go on the adventure too. I got my challenge kit in the mail a few days later and opened it up to reveal protein powders, fibre, energy sticks, detox tea, a 7 day cleanse and a helpful support guide. I was also included in a closed Facebook group where I got support and encouragement to keep eating healthier, weekly menu plans and ingredient shopping lists which made sticking with the plan super easy because it took the guessing work out of it.
I've now been following this system on and off for a year and I'm still loving it. What I learned from choosing healthy living, is that our bodies need to be cleansed from all the junk and toxins that accumulate in our systems over time. That although I'm a foodie, I want to incorporate way more locally grown whole foods into my diet. That I want to model healthy eating habits for my kids and that begins with me making better food choices. Finally, that sometimes you need a tribe to help you kickstart your journey to healthy living, people to help you stay accountable, who know how hard it is to not just gobble down that cinnabon and are happy to celebrate with you when you've hit your own personal milestones. The challenge starts the first Monday of every month, learn more about the Healthy Living Challenge or kickstart your journey to healthy today.